The world froze upon the news of Kobe Bryant's death – and I was no exception.
How could I not be shocked? The all-star NBA player was only 41 when he and his 13-year-old daughter died in a horrific helicopter crash. As both a father and a lifelong basketball fan, this news struck a chord.
Then, I came home to a surprise: My two teenage daughters couldn't shake this tragic story, and they were curious. They knew of Kobe, but were unaware of his highlights and accomplishments. So naturally, we spent the evening reminiscing. The girls asked me questions, and I helped them relive his career as best I could.
But their questions didn't stop after that night.
In fact, they became month-long journey. Every answer led to another question, and the cycle continued. We watched inspirational videos about Kobe; amazed, as always, by his dedication and work ethic. Eventually, our focus shifted from Kobe's highlights to how he achieved them. The core of this? "Mamba Mentality."
But what really is "Mamba Mentality?" And where does it come from? The true origin lurks in the shadows of Africa, where the world's deadliest snake hides. Awaiting its prey.
Black Mamba snakes are feared across the African Savanna – and for good reason. Growing up to 14-feet in length and slithering at staggering speeds of 12.5 miles per hour, these snakes aren't to be meddled with. However, these traits don't begin to explain why Black Mambas have such a dangerous reputation. The proof is in the poison – when the Mamba strikes, it releases fatal venom at a 99% accuracy rate.
I can understand why Kobe, the self-proclaimed Black Mamba himself, embraced the snake's characteristics to create a whole new mentality. A mentality that propelled him to greatness on and off the basketball court.
A month after the incident, I still couldn't shake the thought of "Mamba Mentality." This lifestyle has inspired athletes around the world to push themselves toward greatness every day.
I had to stop and wonder – why aren't we training with "Mamba Mentality" in business? Do we not also need to create a lethal mentality to perfect our craft?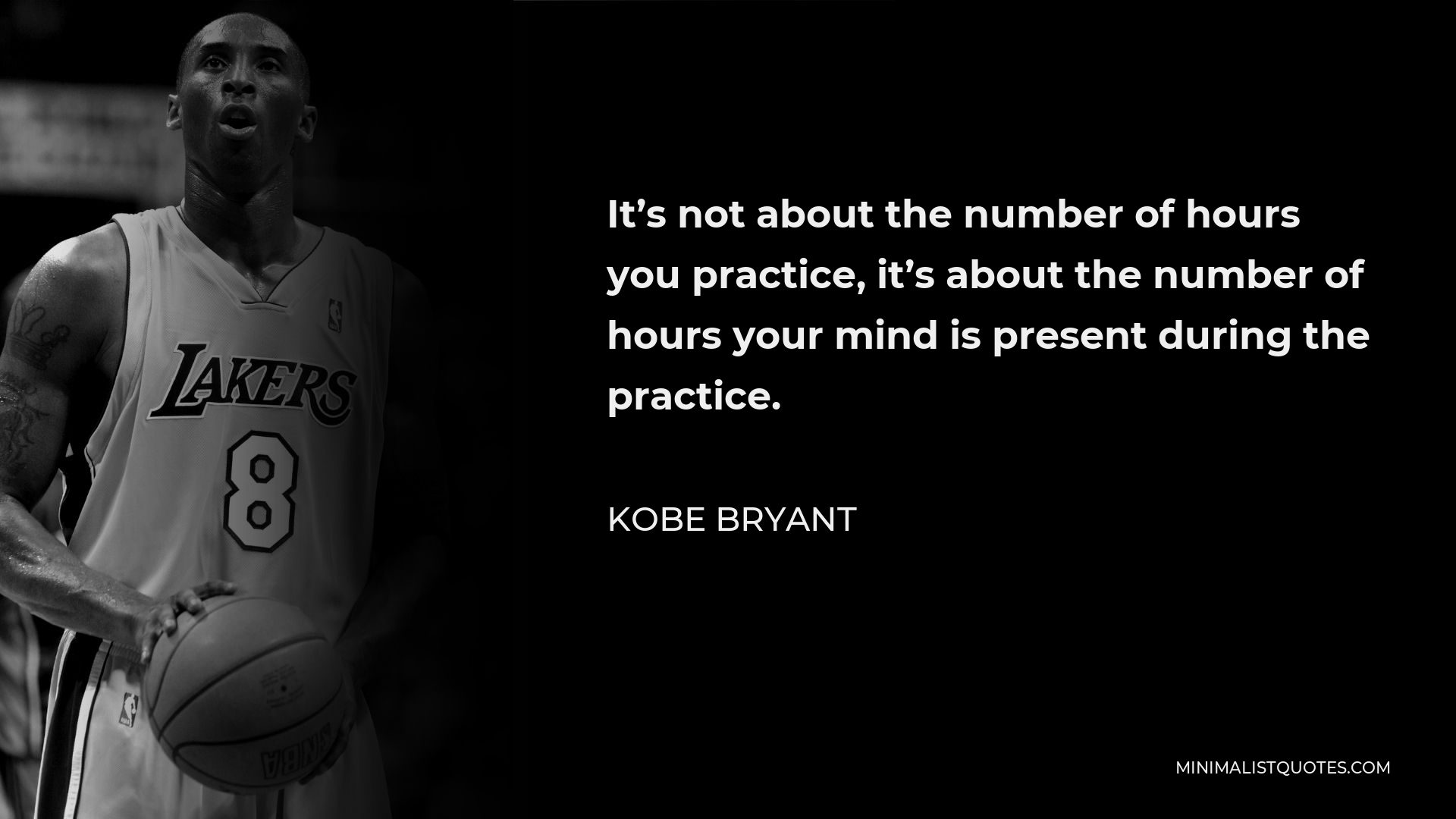 Translating Basketball to Business
I believe perspective is the difference between success and failure with "Mamba Mentality." It's easy to associate this mindset with long hours spent grinding in the gym. After all, that is a large part of how Kobe himself approached this lifestyle. But he recognized that "Mamba Mentality" extends beyond the realm of sports – to him it meant, "…focusing on the process and trusting in the hard work when it matters most."
It's easy to take "Mamba Mentality" at face value. But after digging deeper, I found these common traits that extend beyond basketball:
Learning Mindset
Persistence
Consistency
25 years of experience has taught me that these traits are also vital in business. These same traits pushed many of us through college, job hunts, and the early days of our career. But then what? No great basketball player stops training once they make it to the NBA – so why do we stop pushing ourselves to learn and grow after we land the job?
What if today was the day? The day where we take the next step toward honing our skill sets, so we can be as lethal as the Mamba. I get it – this can seem daunting.
But lets look at the how these three key traits apply to business and basketball:
Learning Mindset. Basketball and business both require you to strengthen a variety of skills. Many of which will take years to perfect. Are you mentally prepared to do whatever it takes to learn these skills? Are you ready to learn from anyone and everyone? Are you able to take feedback and input? What do you need to work on? What do you not know? Be honest. Prioritize your list and determine which skills need the most work. You don't have to tackle all of these skills at once, but be sure you write out your list – you're more likely to achieve your goals if you do.
We have all heard it before, but it's true. Set a schedule and be consistent. How many of you have a consistent schedule and routine? Better yet, how many of us set aside regular time for training and learning? If you do not purposefully allocate consistent time to train and grow (and once a month doesn't cut it), you will never grow to your full potential. Learning has to be at the core of what you do and who you are. It's up to you to make this a top priority – so be consistent and start today!
Let's be real. Training can be a grind. If you're going to take on this challenge, you have to ask yourself: Do you love what you do? If you don't, persistency will be evasive. Perfecting your craft comes with many road bumps. Are you prepared to fail hundreds or thousands of times? Ready to never quite perfect your skill, but still choose not to throw in the towel? Achieving greatness requires this level of persistency, and you can't be caught off guard.
This is your time to grow – take advantage!
Training for a Learning Mindset
Yes, we've already touched on this subject. But I can't lie – I've spent hours upon hours studying Kobe's Mamba method, and I feel the idea of training for a learning mindset outside of training time is often forgotten. So, let's dive deeper. Kobe never stopped learning; to him, it was his 24-hour job.
Again, why don't we do this in business? Does it seem unattainable?
Well, Kobe achieved this nonstop mindset. But how?
It's simpler than you think: He asked questions. Lots of them. He started with other basketball players but didn't stop with those who played his position. It didn't matter if it was a retiree who played opposite of him, or an up and coming rookie. He wanted to know how the best players achieved greatness – then implemented that in his own practice.
Even after he retired and shifted his focus to other interests, he would call executives and entrepreneurs he didn't know at all hours – just trying to learn how they became the best. I found it funny how he even called himself "obsessive," but didn't view that as a bad thing. Just a necessary trait to become one of the greats.
Remember, "Mamba Mentality" doesn't end during your training power-hour. It's a lifestyle, not a TV show.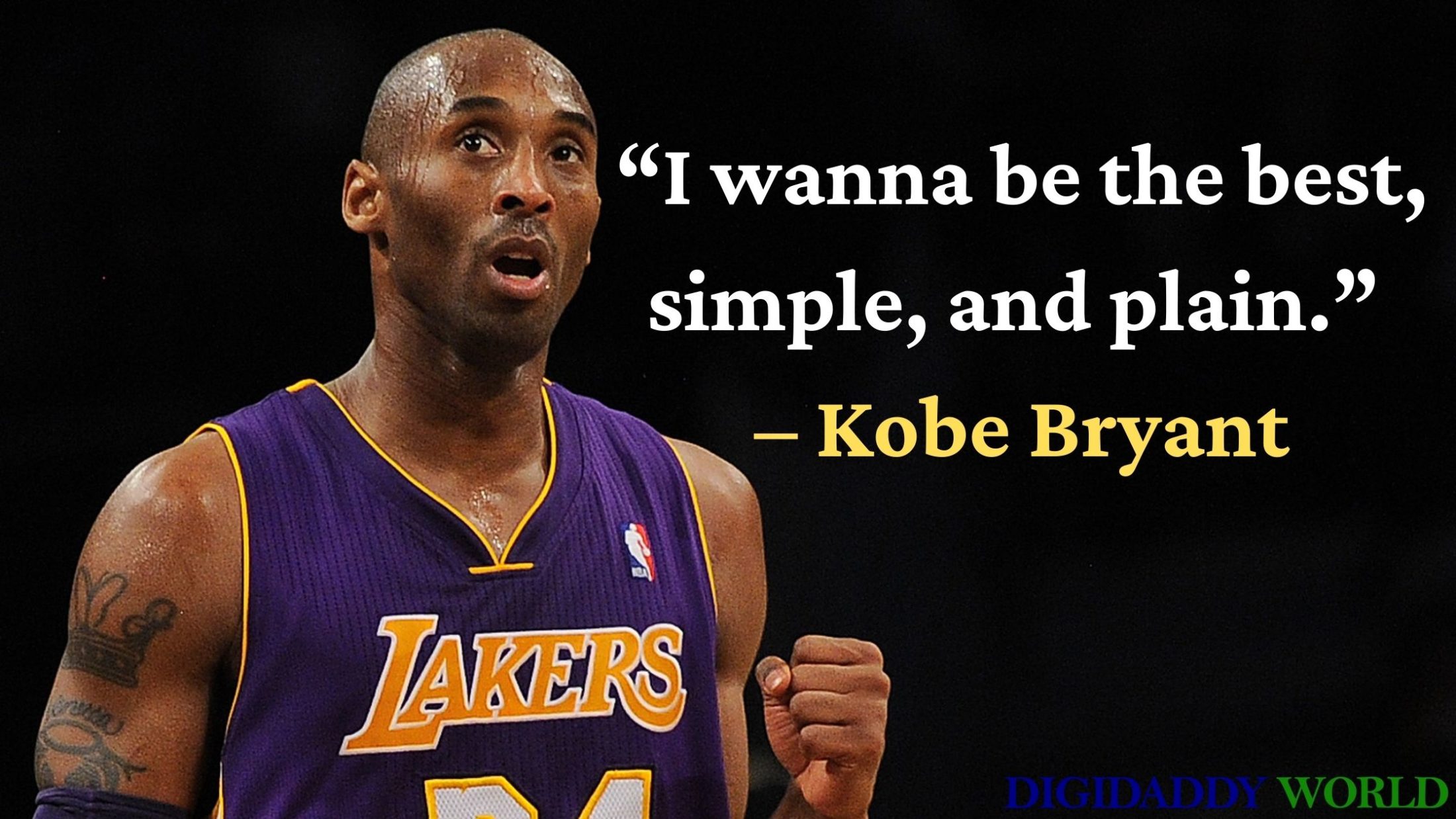 Now, I know it's not easy to copycat Kobe. Not all of us have high-level executives on speed dial. But what would happen if we started with simple mindset shifts?
Try this exercise: Examine yourself – your skillsets, actions, and personality. How do these traits affect your professional goals? Again, be honest – acknowledge your imperfections and weaknesses. Guess what? Everybody has some. Don't shy away from challenges; hiding in your comfort zone won't help you grow. Stop saying you've "failed" – say you've learned hundreds of valuable lessons. If you can't accept these facts about yourself, learning will become a chore, when it's truly exciting and enlightening!
Next, externalize this learning mindset. Absorb what both your peers and superiors say – always assume others know something you don't. Be active in your workplace. You will learn so much more if you go above and beyond to do so. Attend that conference, ask questions after a presentation, approach people who you notice produce outstanding work. Eventually, this approach will come naturally – and I bet you'll be ready to attack your next task with the strength of a Black Mamba.
Applying Your Skills
What if we decided that today was the day? The day we up-leveled our business performance with "Mamba Mentality?"
Personally, I believe we would see tremendous progress. It might not happen overnight, but that's okay. Baby steps keep us from piling too much on our plate all at once. But how do we do that? Here are my thoughts…
Practice, practice, practice. Have a new presentation on the horizon? Practice speaking to your friend, child, significant other – or even your dog. Apply this same principle to all other deliverables. Find a reliable sounding board and rework your project until it sounds clean, sleek, and polished to both parties (canines excluded). Then, you'll feel confident knowing you're prepared with the "Mamba Mentality."
Gather the new information you've learned, and review. What have you learned that could be applied to your current projects? Incorporate it!
Looking Back on a Legacy
In his lifetime, Kobe Bryant was an inspiration to many – me included. I believe it's our job to continue his legacy. Embrace the "Mamba Mentality" with open arms and watch as your skills soar to new heights – now you have to make it happen. Don't wait around for "the right time" or for "things to settle down." Life will always get in the way – if you want this, take it and run!
Or walk.
There's nothing wrong with taking this one step at a time. As long as you are committed to creating consistency and bettering yourself, the pace is truly up to you. Get the ball rolling, and picture how you will feel a year from now. Kobe did it – why not you?