maintain your ability to bid with cmmc
The compliance landscape is changing. Soon, every organization that does business with the Department of Defense will be required to undergo a Cybersecurity Maturity Model Certification (CMMC) by an authorized auditor before contract award. By acting now, you're taking the first step toward maintaining your ability to win and keep contracts.
CMMC will require audits and certification as a "pre-qualification" requirement prior to contract award. Understanding how auditors interpret requirements is the challenge that most organizations aren't aware of – and there are plenty of trojan horses in the market that take advantage. Don't be fooled by free, simple self assessment tools – they are not sufficient to achieve CMMC certification.
Our team at  CORTAC Group is apart of the CMMC AB Standards Workgroup, provisional CMMC auditors, and Registered Practitioners. 
Step 1
Readiness Assessment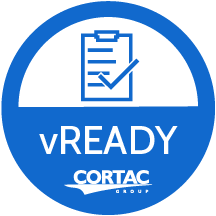 Understand Your Risks and Obligations
Identify baseline security & compliance gaps and IT vulnerabilities

Receive gap recommendations 

Generate executive-level solution roadmap
Step 2
Solution Implementation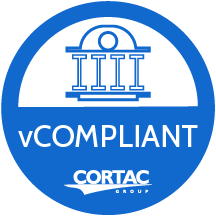 Implement "Right-Sized" Solutions
Define "right-sized" architecture solution, implementation plan, costs, and timeline

Implement technical solutions and configurations

Migrate FCI/CUI information and create do

cumentation (Policy, Procedure, SSP, and  POA&M)
Step 3
Compliance Operations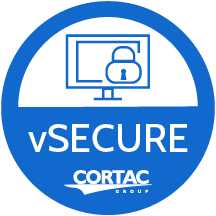 Maintain Ongoing Compliance
Maintain compliant operations

Documentation updates and maintenance

Support change management and provide reporting and audit support

Facilitate incident response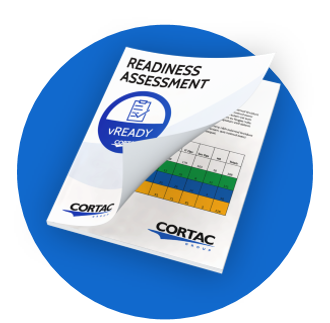 Readiness Assessment Value
A CMMC readiness assessment gives your senior leadership the necessary insights and confidence to make more informed business and investment decisions.
Analysis for how many NIST 800-171 controls are implemented, 

partially implemented, or are

 not implemented. 

Analysis of each control by role to help you chart your organizational plan (

CISO, MSP, MSSP, and HR)

Identification of baseline security and compliance gaps and IT vulnerabilities

Validation and guidance for the Supplier Performance Risk System score

Executive-level recommendations and roadmap for planning your journey

Self-Assessment checklist covering all 17 control families 
Schedule a CMMC Readiness Assessment