CHOOSE THE RIGHT PATH.
AVOID COSTLY IMPLEMENTATIONS
Achieving CMMC is an organizational must-have if you do business with the Department of Defense. But, there are trojan horses in the market who know this, and are ready to take advantage. They are motivated to sell costly implementations as a long-term service model that they build into your current processes. Don't be fooled – choose the right path toward CMMC compliance.
At CORTAC Group, we believe all organizations should be able to achieve CMMC compliance. This is why we leverage our experience to develop solutions for small, mid, and large-sized companies that are tuned to their business needs, while navigating the world of CMMC audits. Understanding how auditors interpret requirements is the challenge that most organizations aren't aware of. Luckily, our team at  CORTAC Group is apart of the CMMC AB Standards Workgroup, provisional CMMC auditors, and Registered Practitioners. And we're ready to help you on this journey.
Global Defense Supply Chain
DOD IP on Non-DOD Supplier Networks
Suppliers that could pass certification today
Required to achieve CMMC certification
Step 1
Readiness Assessment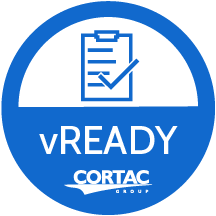 Understand Your Risks and Obligations
Identify baseline security & compliance gaps and IT vulnerabilities

Receive gap recommendations 

Generate executive level solution roadmap
Step 2
Solution Implementation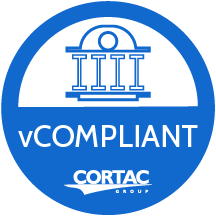 Implement "Right-Sized" Solutions
Define "right-sized" architecture solution, implementation plan, costs, and timeline

Implement technical solutions and configurations

Migrate FCI/CUI information and documentation

 (Policy, Procedure, SSP, and  POA&M)
Step 3
Compliance Operations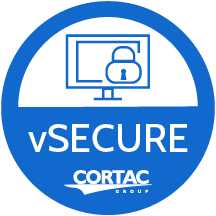 Maintain Ongoing Compliance
Maintain compliant operations

Documentation updates and maintenance

Support change management and provide reporting and audit support

Facilitate incident response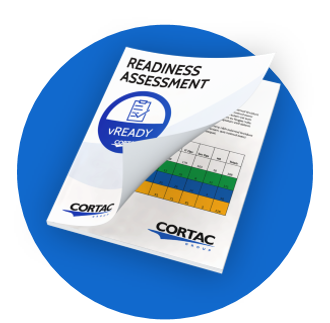 Readiness Assessment Value
Avoid costly and potentially unnecessary implementations by registering for a CMMC readiness assessment.  Our vReady assessment is the most comprehensive assessment available and right-sized for your specific organization size and needs.
vReady combines best in class threat detection, vulnerability, and penetration testing with an in-depth analysis of organizational practices, processes, and documentation.
Your company will receive a comprehensive readiness assessment and roadmap for preparing for the Department of Defense's new cybersecurity certification requirements, known as the Cybersecurity Maturity Model Certification, or the CMMC.  
Schedule a Readiness Assessment 
Why wait? Empower yourself and your business. We can do this, together.