Table of Contents
Simplifying Documentation through Generative AI and Low-Code Mastery
Leveraging generative AI and low-code tools can transform the often-tedious process of documentation into streamlined and efficient results. Creating new documentation can be difficult and time consuming, but once initial drafts are created, subject matter experts find editing much easier than creating from scratch. One of CORTAC Group's consultants was tasked with facilitating the creation of contractually required documentation for a client on a public sector project. Working with government contracts and understanding the unique requirements of these types of required documents is time consuming and difficult to get started. Each of the dozens of deliverables have unique requirements, and many organizations struggle with understanding the requirements and next steps towards document creation, even though guidelines and examples are available online if you know where to search. To streamline the process, CORTAC group leveraged a combination of ChatGPT generative AI capabilities and low-code MS Power Automate to create initial drafts of these documents enabling project managers and subject matter experts to spend time thinking about best practices not about how to create documentation.
Mastering Document Creation Automation
Leveraging experience in low-code tools, CORTAC Group mapped out the repeatable process and automated the production of an initial template for each document with instructions and other relevant information into a unique document for each deliverable. Using MS Power Automate, the API service of Open AI, and an old school Microsoft Word mail merge, CORTAC was able to reduce the time for the initial creation from weeks to minutes, a 99% reduction in time spent.
Creating these templated documents was quite simple overall with three primary steps including:
Spreadsheet – As a starting point, the title of each required document was loaded into a MS Excel spreadsheet. Other relevant details such as delivery dates, individuals responsible and other information was included as well to provide details for each template.
Power Automate to Open AI API – each record from the spreadsheet was sent to the Open AI API with a prompt of "What elements should go into a report for X Document" using the name of the document from the spreadsheet. The resulting response was then loaded back into the Excel spreadsheet. A second call was then made to Open AI asking to create a draft document with the steps outlined in the first request.
MS Mail Merge – creating more than 80 documents from the newly populated spreadsheet was created by leveraging built-in MS Word mail merge functionality. Similar to creating letters or Christmas card labels using Mail Merge, individual fields were loaded into a new template in MS Word resulting in one new combined file. By using additional MS Word capabilities and Power Automate, individual documents are created for each deliverable.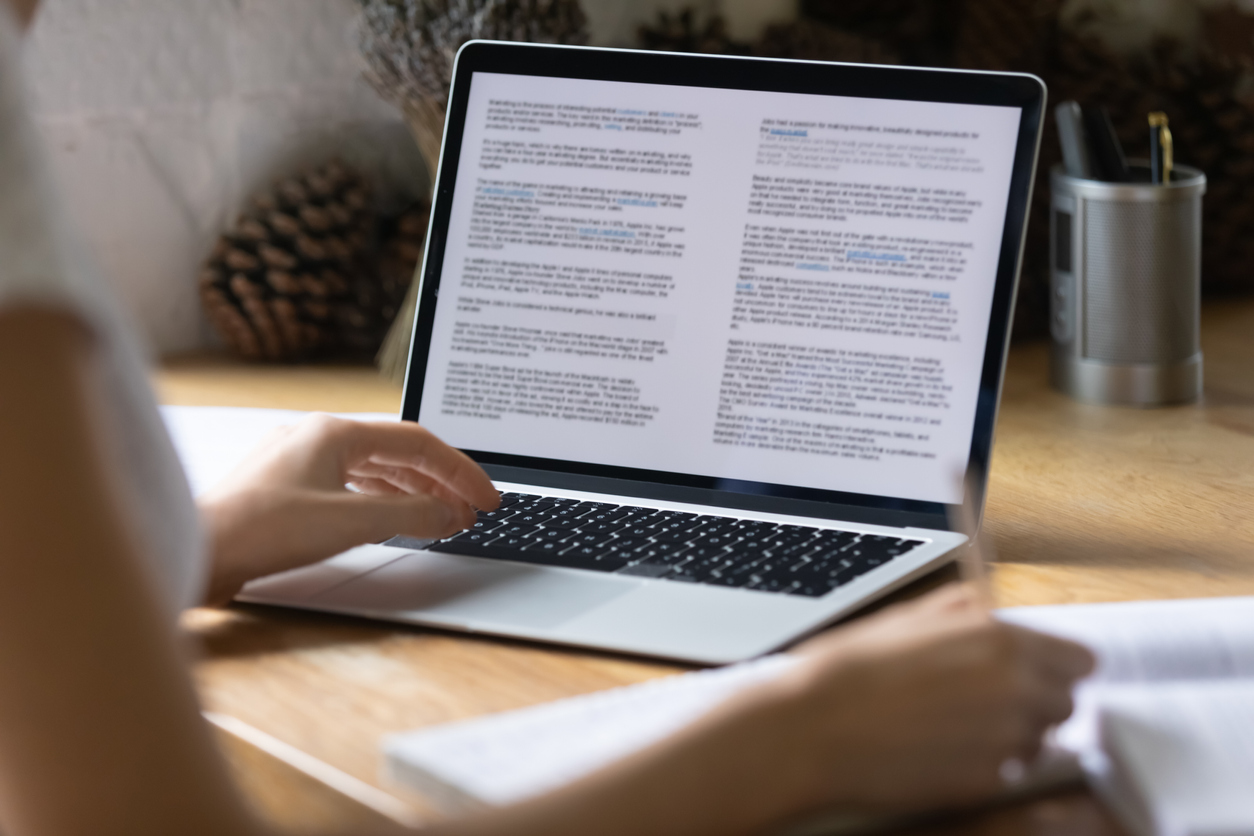 The Power of Combined Tools
The combination of Open AI's ChatGPT, MS Power Automate, and MS Word resulted in significant time savings reducing a process that could take an hour or more down to less than a minute per document. With dozens of reports to create, dozens of hours were saved. Development time for the solution was less than eight hours including time spent learning how to leverage the combination of Power Automate and ChatGPT API. Once the generative tool was created, the time to run the tool is less than 15 minutes – a 99% reduction in time to generate new reports.
An added benefit of this solution is that tracking the different items on each report can change as the program evolves. When small changes are required for each document, rather than making individual changes to each report, collective changes can be tracked in an easier to use spreadsheet and then the entire process can be regenerated, or prompts modified and rerun in the same 15 minutes or less.
The combination of these tools is a revolutionary change in the creation of templated documents and can be valuable in a variety of companies and business problems. This process will enable a project manager to focus on delivering projects on time and on budget while reducing risk and eliminating tedious manual work.
Contact Ted Corbett (ted.corbett@cortacgroup.com) to learn more about how Power Apps and generative AI ChatGPT integration may be able to help your project management document creation needs.