Over the past 10 years, software companies have invested in knowledge workers, like project managers, to provide easy to use drag and drop low-code tools to improve their ability to bring data together from disparate sources and provide simple, effective solutions to drive change and increase outcomes across all industries. Many of these tools have promised to release users from the limitations of Excel with great success using data visualization, data collection and cloud technologies. While many have benefitted from these advancements, many PMs are still using Excel for their day-to-day work.
Table of Contents
Bringing Clarity to Project Management
Project management professionals are inundated with meetings, documents, emails and a deluge of information to deliver results for clients. In addition to managing project scope and deadlines, PMs manage risks, report status to executives, mentor team members and assimilate data from a wide range of structured and unstructured data sources.
Bringing clarity to the chaos of overwhelming amounts of data is the hallmark of a great PM. Despite technological advancements across our lives, the most common tool for many project managers to pull data together and report to executives remains the Swiss Army knife of data, MS Excel. It serves to collect data, calculate budgets, build prototypes, and present data to end users. Everyone knows how to use Excel without having to code. It is the OG of low-code tools.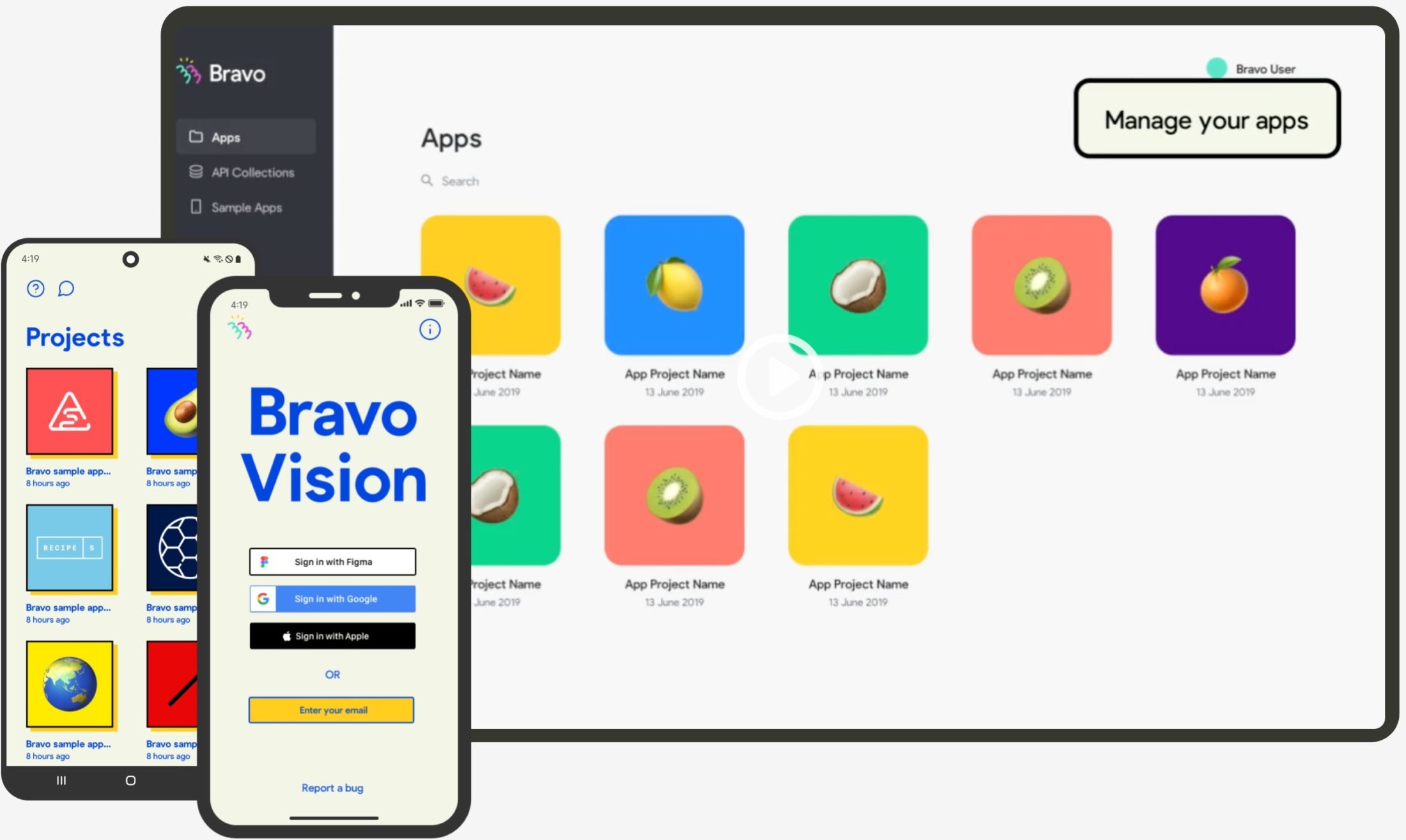 What is Low-code?
The terms "low-code" and "no-code" have been used to describe software development practices for several years, but their exact origins are somewhat unclear.
The term "low-code" is generally believed to have been coined by Forrester Research in 2014, when the firm published a report titled "New Development Platforms Emerge For Customer-Facing Applications". The report identified a trend towards using visual, drag-and-drop tools to build applications more quickly and with less coding required. Forrester used the term "low-code" to describe this approach, which was seen as a way to address the growing demand for faster, more agile software development.
The term "no-code" is thought to have emerged a few years later, around 2017, as a further evolution of the low-code concept. "No-code" describes development platforms that require little to no coding at all, relying instead on pre-built templates, components, and visual interfaces that allow non-technical users to build applications.
Today, the terms "low-code" and "no-code" are widely used in the software development industry to describe these types of development platforms and the development practices associated with them.
Data Visualization
There are countless data visualization tools on the market today. The two leaders in the industry, Salesforce/Tableau and Microsoft Power BI have empowered knowledge workers to transform complex data into easy to use and understand reports and dashboards. Analysts and project managers can present complex ideas simply and visually to drive change. Users can connect to any data source imaginable from internal enterprise resource planning (ERP) tools to external web pages to Excel all starting with low-code tools that do not require advanced programming skills to start.
Data Collection
Every organization has advanced tools to gather data from customers, suppliers, vendors and others through sophisticated line of business applications. Despite all of these capabilities, the most used feature of many tools is the ability to download data to Excel to supplement and create new forms of data for specific one-off use cases. Despite these sophisticated tools, Excel continues to be one of the leading "databases" for organizations to collect data that may not be available for business problems.
Power Apps from Microsoft provide a solution to help analysts develop new data collection applications with a low-code/no-code approach. In a matter of minutes project managers can leverage pre-built tables, forms and views enabling end-users to input data with user-defined controls for improved data collection processes.
Another commonly used low-code tool for project managers is Smartsheet. Smartsheet is a collaborative work management platform that allows users to create and share sheets, reports, dashboards, and forms. It includes a variety of pre-built templates and customizable features, as well as integrations with other tools such as Google Drive, Microsoft Office, and Salesforce.
Cloud Technologies
Cloud technologies are a key enabler for low-code tools in several ways:
Cloud infrastructure provides a flexible and scalable platform for hosting low-code tools and the applications they produce. With cloud computing, low-code tools can be accessed and used from anywhere with an internet connection, enabling remote work and collaboration.
Cloud services, such as serverless computing and platform-as-a-service (PaaS), provide the underlying infrastructure and resources necessary for low-code tools to build and deploy applications quickly and with minimal coding required. This allows low-code tools to abstract away much of the complexity of application development, making it more accessible to non-technical users.
Cloud-based data storage and APIs enable low-code tools to integrate with other systems and services, such as databases, web services, and third-party applications. This integration simplifies the process of building custom business solutions and workflows by reducing the need for manual coding and data manipulation.
Cloud-based machine learning and artificial intelligence services can be incorporated into low-code tools, providing more advanced functionality and automation without requiring advanced coding skills.
Overall, cloud technologies provide low-code tools with the infrastructure, resources, and services necessary to make application development more accessible and efficient, reducing the need for extensive manual coding and enabling non-technical users to build custom business solutions and workflows.
Launch Your Low-Code Initiative
Are you overwhelmed with Excel and need help getting started with low-code tools? CORTAC Group's Analytics and Insights Team has empowered customers in a wide variety of industries including high-tech, non-profit, manufacturing and others using low code tools to improve their project management capabilities. It can be overwhelming to start; let CORTAC Group help. Contact Ted Corbett ted.corbett@cortacgroup.com to learn more.