The Challenge:
The client, a global cloud-services company, was experiencing unprecedented growth for capacity and bandwidth in their data centers worldwide. Staffing changes and reorganizations had created unpredictable delivery and service. Communication was siloed and non-standard. In addition, new architecture strategy, infrastructure, and supply chain strategies were impacting expectations for internal and external customers. Other challenges included:
Aggressive schedule expectations
Shifting design strategies caused strain on the global supply chain ecosystem
High risk of supply chain delays through multiple customs jurisdictions and provider sourcing
Resource constraints due to departments working in silos or on their own initiatives
Communication gaps with key members not involved until late in the process
Limited PMO experience low transparency and real time sharing of project status
Root cause analysis lacking structure and definition, as well as accountability
Recent knowledge and capacity drain by losing 4 FTE program managers
Lack of consistent organizational process or training documentation
A growing organization attempting to scale on the fly
The client charged CORTAC Group Management Consultants to oversee these efforts as end-to-end Program Managers. The effort included coordination with data center network design, site selection, supply chain, colo construction, and implementation of network hardware required to provide capacity for customers.
CORTAC's Approach:
CORTAC Group consultants worked with schedulers to assess in flight program's current state. This included evaluating documented issues and providing risk assessment templates.
Our team worked diligently with the client to identify patterns in issues across regions. Our root cause analysis to create learning opportunities and process improvements. One of these was to have a PMO style weekly status update for all projects to improve accountability.
To improve program communication, weekly project team meetings were set. We required standardized meeting notes with action items and follow up dates documented. Leveraging scrum methodology, we began daily standups during high risk efforts or when the delivery window was within 60 days.
CORTAC identified a strong need for a documented training process. Much of the information was tribal knowledge and kept in individual's own files – and could be lost or forgotten. CORTAC consultants set to work to document the process from end to end. Beyond just the flow, our efforts included documenting people responsible for each process area, the SLA's expected, as well as the systems required. As a result, we leveraged this process flow for training purposes and to onboard new FTEs.
Then, our consultants took it to the next level and created a centralized repository for training and project notes, as well as standard operating procedures (SOPs). This simplified knowledge transfer and standardization.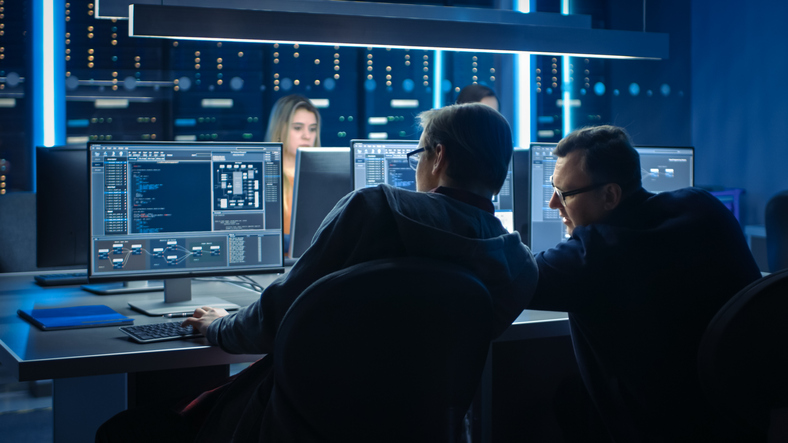 Client Outcomes:
A dozen data centers were delivered over the course of six months, adding over 30MW of capacity worldwide. These spanned global efforts, across North and South America, in Asia, and Australia.
We delivered training to half a dozen new program managers with a consistent process. The organization saw improvements in the added level of communication, standardization, and documentation. These improvements allowed the organization to better set and meet the expectations of the customers.