Critical Infrastructure & UTILITIES
Our nation depends on steady, always-on critical utilities.  Everyday, we depend on these utilities for the essential functioning of our society and economy. These same utilities are under near-contstant attack from cyber criminals and nation-states intent on wreaking havoc on our way of life. Here at CORTAC, we're working with critical utilities to better protect their daily operations.  
Securing Critical Infrastructure & Utilities
As a critical infrastructure provider, your primary goal is delivering:
• Continuous and reliable service to your customers
• Making high-confidence, data-driven cyber risk decisions
• Mitigating costly downtime due to cyber attacks
Your revenue and business reputation depend on your reliability and resiliency to operate unencumbered from ransomware and cyber-attacks.
Every eleven seconds a cyber attack occurs
Increase in security breaches over last year
Number of days on average to identify a data breach
Number of security incidents by malicious insiders
Improve Your Cybersecurity & Compliance Readiness
Implement End-to-end cybersecurity and compliance program management
Premptive Cybersecurity Vulnerability Detection & Compliance Analysis
Identify your existing nation state, ransomware, and unauthorized penetrations

Create and verify your actual network and connected device asset inventory

Identify security and regulatory compliance gaps and vulnerabilities

Assess company wide cybersecurity controls
knowledge, policies, procedures, and technologies.
Implement Solutions to Mitigate Risks & Vulnerabilities
Prioritize actionable IT & OT improvements and mitigation strategy
Establish shared resource responsibilities
Implement right sized and cost optimized technical solutions & configurations
Apply AI / ML across network for offensive and defensive cyber operations and behavioral monitoring
Develop and document policies and procedures across departments
Proactive Cybersecurity Compliance Operations
Proactive ongoing security and compliance advisory operations

Cybersecurity training and documentation maintenance
Support change management
Facilitate incident response
Reporting and audit support across departments
Strengthen Your Cybersecurity & Compliance Strategy
CORTAC Group and BLACKBRIAR Cyber teamed up to develop this eBook to help Electric Utilities get started with a cybersecurity and compliance strategy.
Learn How to Better Protect Your Utility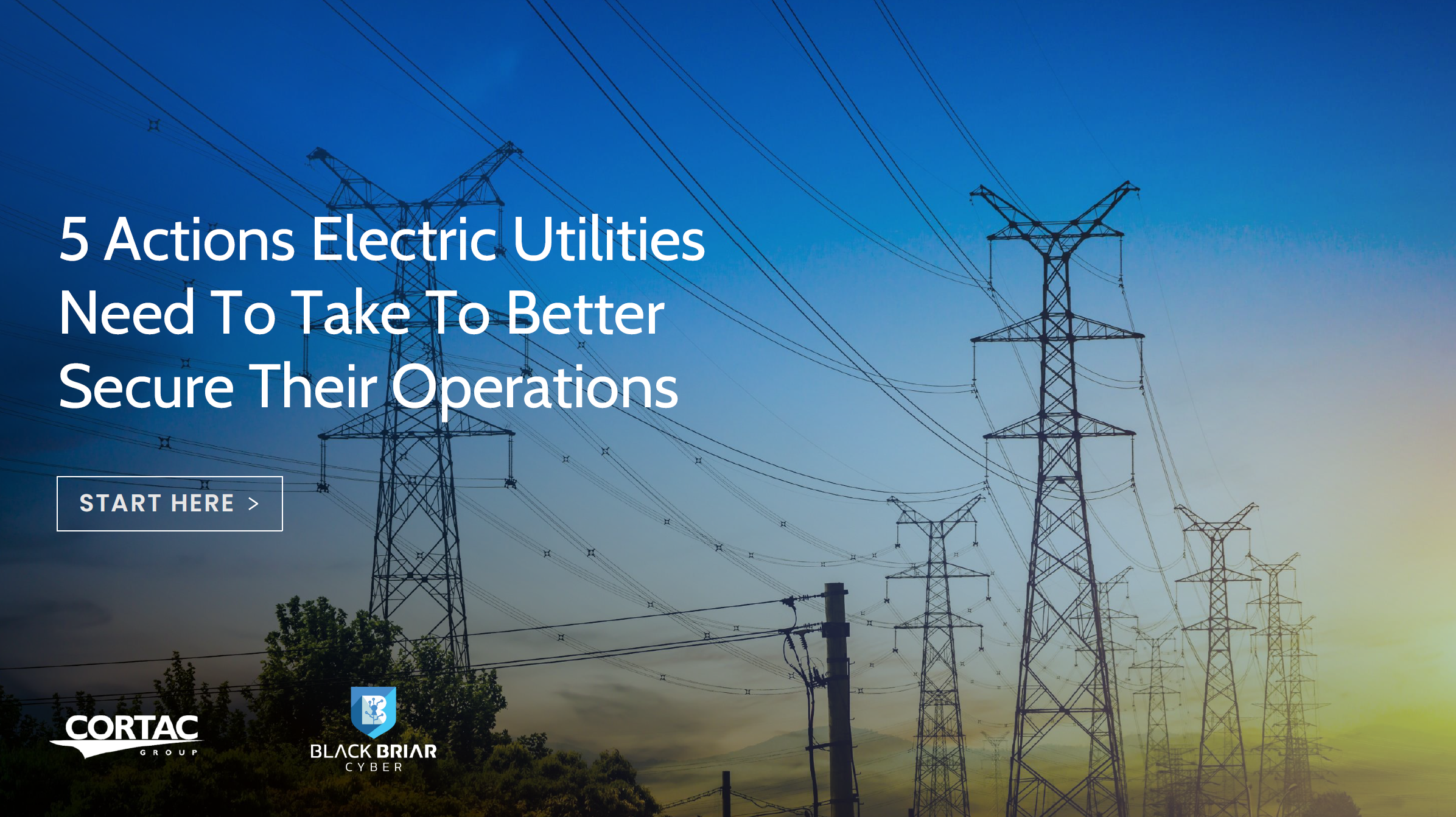 Critical Infrastructure & Utilities Resources
Security and compliance can be complex, which is why we're here to help. 
Hiring a Security Compliance Team