CMMC Readiness Assessment
CMMC is a critical element of the Department of Defense's (DoD) overall information protection strategy. The cybersecurity maturity model certification framework (CMMC) is a unified cybersecurity standard to help the DoD better protect Federal Contract Information (FCI) and Controlled Unclassified Information (CUI) protection.  All prime contractors are responsible for CMMC compliance and must pass a 3rd party audit to receive certification prior to future contract awards. The CMMC rollout began this year and will be fully deployed by 2026. 
CORTAC Group's CMMC readiness assessment, or vReady, is the first step in the cybersecurity maturity model certification (CMMC) framework  journey. CORTAC Group vReady helps you identify baseline risks and securities, providing an independent and experienced overview of compliance gaps and giving clients strategic recommendations and a roadmap for navigating the each step toward meeting CMMC compliance.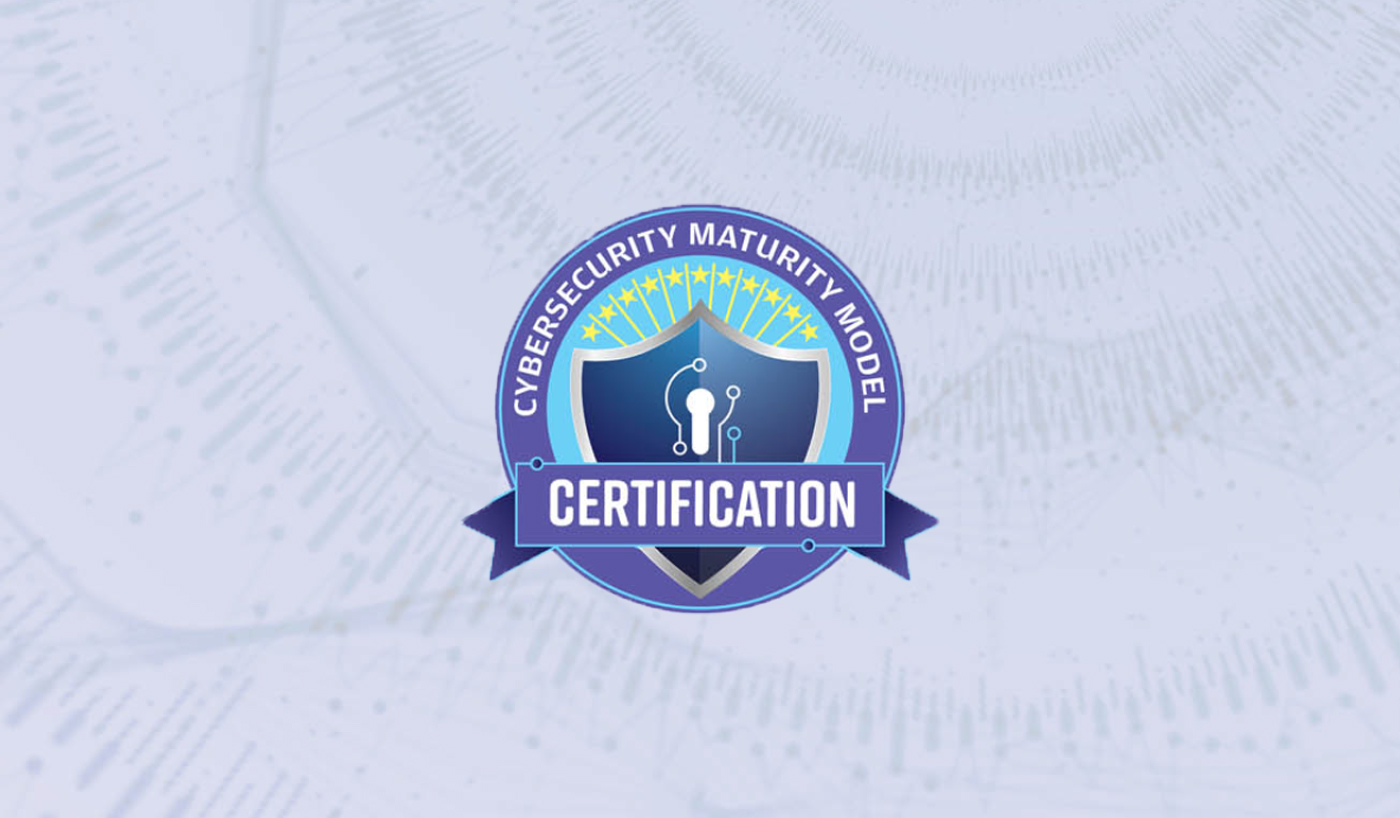 Confidently Move Forward With an End-to-End Solution
Understand Your Risks and Obligations
Identify baseline security & compliance gaps and IT vulnerabilities

Receive gap recommendations 

Generate executive-level solution roadmap
Plan And Implement "Right-sized" Solutions
Define "right-sized" architecture solution, implementation plan, costs, and timeline

Implement technical solutions and configurations

Migrate FCI/CUI information

Documentation (Policy, Procedure, SSP, and  POA&M)
Maintain Ongoing Compliance
Maintain compliant operations

Documentation maintenance

Support change management

Facilitate incident response

Provide reporting and audit support
How a CMMC Readiness Assessment Moves You Forward
Navigating the Cybersecurity Maturity Model Certification (CMMC) process can feel overwhelming given the many different rules, controls, and obligations you need to know. If you are a defense industrial base supplier, you know it's something you need to do to protect your business and give assurances to the Department of Defense your company is a trusted supplier.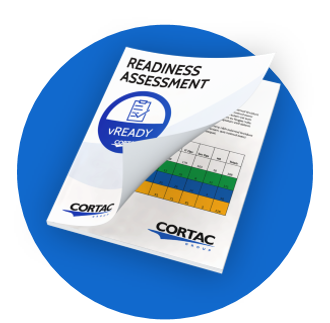 Step 1: Know Where You Stand
Understand your

cybersecurity risks obligations as a federal supplier

Identify Baseline Security &  Compliance Gaps and IT Vulnerabilities

Develop Gap Recommendations

Create High-Level Solution Roadmap

Define FCI/CUI boundaries
What To Expect With A CMMC Readiness Assessment
Your CMMC Readiness Assessment includes:
Inspection and review of your current contracts and documentation across 17 domains of the Cybersecurity Maturity Model Certification (CMMC)

Interviews with your team to assess the relative cybersecurity controls knowledge across each department

Interviews with your team to determine if cybersecurity controls policies and procedures exist, are documented, and if they were understood.

Examination of your organization against NIST 800-171 controls

Review of your Federal Contract Information (FCI) and Controlled Unclassified Information (CUI) flows

Identification of your CUI boundaries
How Does A CMMC Readiness Assessment Help Us?
A CMMC readiness assessment gives your senior leadership the necessary insights and confidence to make more informed business and investment decisions.
Analysis for how many NIST 800-171 controls are implemented,

partially implemented, or are

 not implemented. 

Analysis of each control by role to help you chart your organizational plan (

CISO, MSP, MSSP, and HR)

Identification of baseline security and compliance gaps and IT vulnerabilities

Validation and guidance for the Supplier Performance Risk System score

Executive-level recommendations and roadmap for planning your journey

Self-Assessment checklist covering all 17 control families 
Why CORTAC Group Is The Right Choice
We're On This Mission With You
You will benefit from extensive compliance and engineering experience helping organizations navigate U.S. regulatory requirements including Cybersecurity Maturity Model Certification (CMMC), Federal Information Security Management Act (FISMA), FedRAMP Provisional Authority to Operate (PATO), Defense Information Security Agency (DISA), ITAR, DFARS, Import/Export controls, CJIS, and IRS 1075
We're In The Same Industry
We understand your challenges you face and we have experience delivering compliance, engineering, and operations solutions to defense, aerospace, manufacturing, healthcare, and technology organizations including Boeing, Samuel & Son, Microsoft, Cargill, & Snohomish County PUD.
We're Focused On Regulatory Compliance and Governance
You will work with former Fortune 100 and Federal Government executives with leadership across governance, risk, and IT compliance disciplines to guide your teams to the right solutions. Your team will appreciate the highly collaborative and agile approach, optimized for rapid delivery and value.
The world of CMMC can be complex, which is why we're here to help. Say goodbye to hours of research – our resources below are designed to keep you up to date on all things CMMC.
Hiring a Security Compliance Team
CMMC Readiness Assessment 
Frequently Asked Questions
How do I know if I need a CMMC readiness assessment?
If your company contracts with the Department of Defense, or plans to bid on DoD contracts, you will be required to meet and maintain CMMC cybersecurity standards surrounding the handling of government information, known as Controlled Unclassified Information (CUI). The CORTAC Group vReady readiness assessment helps your company prepare and stay agile in a rapidly changing marketplace.
Why is it important to start a CMMC readiness assessment now?
Organizations will need to prove CMMC-level compliance in order to receive accreditation and future Department of Defense (DoD) contracts. The DoD has signaled contractors who are ready to be CMMC certified will be prioritized. In mid-December 2020, the DoD disclosed several contracts to serve as CMMC-required pilot contracts. Preparing now ensures your company will be ready to better compete against the competition as the CMMC becomes a standard requirement.
What does a vReady Readiness Assessment cost?
CORTAC Group vReady readiness assessment is "right-sized" to fit the needs of different companies. Cost considerations include the size of the company, how many federal contracts have been awarded, the number of business locations, and other factors. Schedule a 30-minute consultation and you'll receive an estimated timeline and cost of services unique to your company.
How long will a CMMC readiness assessment take to complete?
The readiness assessment process takes between 1 and 2 months, depending on the size and scope of your company's needs.
Why should we select CORTAC Group for our readiness assessment?
CORTAC Group is uniquely qualified and experienced to help you navigate the CMMC journey. We've been on this mission since the beginning. Jerry Leishman, our Executive Vice President of Regulatory Business Advisory services currently serves as 1 of 12 members on the national CMMC Accreditation Board Standards Workgroup. He is also a CMMC Level 1-3 Provisional Assessor. CORTAC Group is a CMMC Registered Provider Organization (RPO) and has a long history of working side by side with some of the biggest names in the defense and aerospace industry as they navigate federal regulatory and compliance programs.
How does CORTAC Group provide a full end-to-end solution for CMMC?
CORTAC Group is a founding member of the CMMC Consortium – partnering with Microsoft, Summit 7, and Quzara to bring an integrated solution to small, medium, and large defense suppliers. Cortac Group is also an insider and strategic Microsoft Government partner. We participate in internal projects such as IVAS, Quantum Azure, and JEDI as well as co-sell and deliver right-sized solutions to Defense suppliers.
Who from my organization needs to be involved with a readiness assessment??
Senior leadership and executives involved in strategic decision-making and company stakeholders involved in the handling of Controlled Unclassified Information (CUI) will be crucial to the readiness assessment process. Companies that prepare their entire organization to prevent and identify security breaches are equipped with even stronger protection against cyber theft.
How does the DFARS Interim Rule fit into all of this?
The DFARS Interim Rule, effective since December 2020, provides assessment requirements under NIST 800-171 and serves as an onramp for contractors to become CMMC compliant. The DFARS Interim Rule requires the Defense Industrial Base (DIB) suppliers to report NIST SP 800-171 compliance to DoD Supplier Performance Risk System (SPRS) for future contract awards. As part of this contractors must provide government physical access to facilities, systems, and personnel.